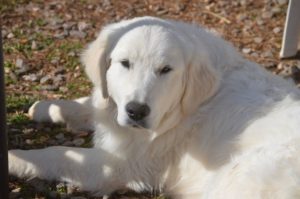 Levi
Levi– currently at a guardian home growing up eating a raw diet to ensure healthy joint and development. He is a sweet gentle mellow love bug. He is growing up with 4 children 2 other dogs and a cat. Levi is an AKC English cream Golden Retriever that we hope to use to develop a cream line of Minis however he will enlarge the over all size of Minis as most English creams near 100 pounds grown. Levi is currently 65 pounds.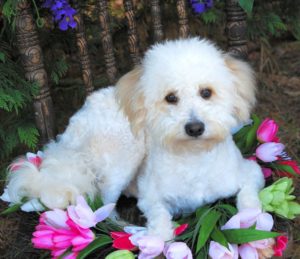 Mongoose
Mongoose I know what a name right this clever intelligent fellow was our replacement for Max to begin an English cream line and he is a parti producing giving us some incredible color in our puppies. Mongoose will be important in our efforts at producing small low shed Multi Generational puppies for many years to come. Mongoose is about 19 pounds He is an F1 Golden Mini Golden doodle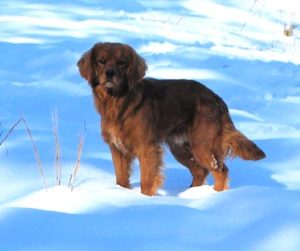 Chunk man
Chunk man affectionately named by Makaila my daughter as a chubby 5 week old old puppy is the son of Rosebud and Lb and is an F1 Mini Golden Retriever who we are excited to have our first F2 50/50. Chunk man is only 17 pounds although he may fill out a little bit more as he is not quite a year old.